Today WhatsApp Plus has been updated to 6.65 with many bug fixes for latest Android 5.0 Lollipop. Once again the hiding options for two blue ticks are back in this version. Along with this many changes are made in floating menu and heads up notifications. As we can see that the list of floating menu has become very large since few updates, so here we have an option to hide the floating menu labels. The complete change logs for WhatsApp Plus 6.65 are given below.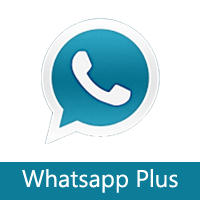 WhatsApp Plus 6.65 Changelogs
Hide Blue Ticks and Hide 2nd Tick MODs are back
Added Floating Menu to Chats screen
Added Floating Button Search to Contacts screen (only if 3.3.1 Translucent Mode is off)
New MOD 6.9 to disable Heads-Up Notification for Android 5.x Lollipop
New MOD 6.10 to stay always online (can drain more battery)
New MOD 2.0.0 to change between floating menu and floating button
New MOD 2.0.4C to paint label text
New MOD 2.0.4H to hide floating menu labels
Some Lollipop bugs solved
You can download WhatsApp Plus 6.65 APK from the link below.
Links Removed: WhatsApp Plus discontinued by the Developer.