Everyone loves to get free mobile recharges, so do I. Recently I found an application that does work and the process to earn the free recharge is very easy. The name of the application is Ladooo, and you can download the application from this link (referral link). The earning money via this application is very easy, you just have to download the application from the offer wall, or refer the applications to your friend with your referral link.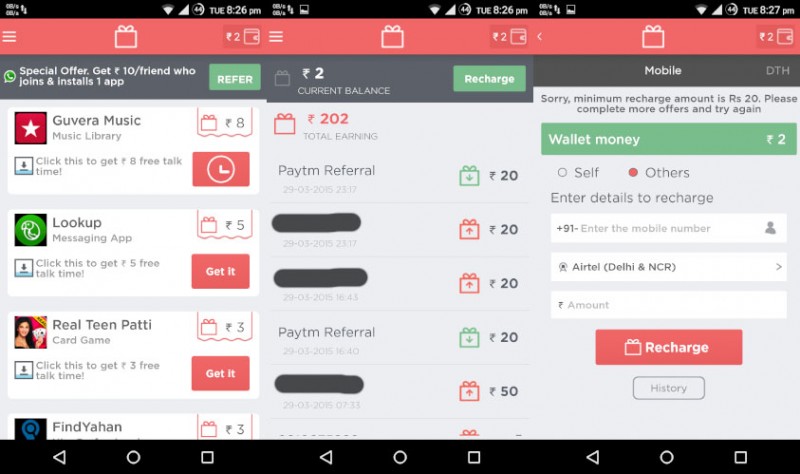 I tried the application myself for 2 days and i already recharged my mobile with Rs. 200 without any difficulties. Many applications like Paytm, Amazon gave a very high payout, around Rs. 20 per install or referrer, so it is very easy to earn money to recharge your mobile phone for free. I already have provided the screenshots of my account above.
You will find many new offers in the offer wall on daily basis and the amount earned for each offer is listed in front of the offer. Most of the offers require to download the application and then open it for 30 seconds to get eligible for the points. So if you want to earn free mobile recharges by doing almost nothing, then you can download this wonderful application.