Motorola, one of the leading smartphone company, has some really classy phones which no one can deny, Moto Maxx is one of them, with its brilliant design, durable hardware, a wonderful performance and many other amazing features, it gives neck to neck competition to many leading smartphones in the market. Let's take a look at some of the points which make it different in the crowd.
DESIGN
The first and foremost point of consideration is the design of phone, it has a screen length of 5.2 inches which is big enough and is almost similar to almost every leading smartphones available in the market. One of the finest features is that it is splash resistant that means no more worries for clumsy people like me.
With an average weight of 176 grams and an average size it is easy to handle and you will not feel uncomfortable using it like many other big sized phones for e.g. Say Nokia XL, one cannot hold it in hands with a complete ease I should say.
DISPLAY
One of the most important features is the display. Motorola has never been a disappointment when it comes to display; the screen size is 5.2 inches as mentioned before with an AMOLED Display and a 565 ppi pixel density. The color portrayal is crisp and defined. The corning Gorilla Glass 3 is present to protect the screen against scratches or any other damages.
CAMERA
With the release of Moto Maxx, Motorola has given short shrift to all the statements made for the poor camera quality of Motorola phones. The Moto Maxx possess a rear camera of 21 MP which is quite good for taking clear and sharp images both indoors and outdoors, not only this but the colors are also accurate and well exposed.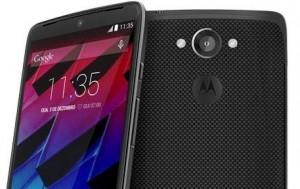 The camera possesses the option of autofocus and dual LED Flash to enhance your picture quality and skills. All other features like panaroma mode, HDR, face detection, geo tagging and touch focus are also present and the overall camera settings are not too hard to handle. A front camera of 2 MP is well enough for a video chat. In all, the camera is not the best like HTC M8 but is better than many other phones of this range and genres and would not bring you any kind of disappointment.
BATTERY
The main feature which distinguish it from all the other phones, be it Motorola's own phones or other, Moto Maxx is the king when it comes to battery. The 3900 mAh non removable battery is the main point of focus in the selling terms of Moto Maxx. It claims to have a battery life expected to be more than 48 hours, which is more than Droid Ultra or two Samsung phones put together. Not only this, you can play a HD video for  hours without any need to charge the phone, no wonder Motorola is flaunting the biggest, most wonderful battery like anything.
CORE COMPONENTS
It is powered by Qualcomm snapdragon 805with a1.7 GHz krait 450 quad core processor supported by Adreno 420 GPU. It offers 3GB of RAM and an internal storage of 64GB, however there is no option to increase storage externally via microSD card, which is not offered in some other Motorola phones as well, which you must be well aware of.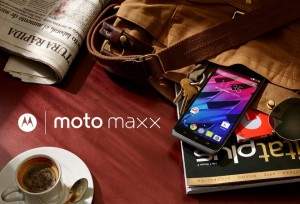 Maxx runs on Android 4.4 Kitkat and has a main purpose of increasing the efficiency rather than the speed. This proves to be one of the main reasons that Maxx is worth all the appreciation. They are also planning to upgrade the OS to the latest Android 5.0 Lollipop, now this is worth waiting for.
These were some points which favors why Moto Maxx stands out among every other smartphones, the biggest fabulous battery, sexy design, efficient processor; an active display, a touchless control and many other wonderful features Maxx has proven its worth, however you should have your pockets filled to buy this highly demanded phone, but if your pockets are loaded then don't give a second thought to this amazing Motorola Moto Maxx.
Motorola Moto Maxx
Design - 9
Display - 8.3
Camera - 8.2
Battery - 9.5
Performance - 9.4
8.9
Motorola Moto Maxx is the best combination of performance, user experience and battery backup.