After announcing the Android 12 Operating System, now Google has unveiled an upgraded version of its latest OS which it's calling Android 12L. It's designed for larger screens that mean the 12L OS will be more compatible with Tablets, Foldable smartphones, and Chrome OS devices. Apart from some upgradation, the OS also brings a collection of unique stock wallpapers, and here we are sharing with you one of them.
A developers preview of Android 12L is now available for developers. The company said that it will first be available on an Android emulator, later on, the preview will come to Pixel smartphones. The 12L will be available soon for Lenovo Tab 12 Pro. However, Android 12L will release to everyone early next year. Google wants more improvements to the big screen, therefore, it released a separate OS for tablets and foldable smartphones.
Download the default stock wallpaper of the newly-launched Android 12L that is pre-loaded on the OS. We have included one built-in wallpaper in the zip that comes in 2160 x 2400 pixels. You can download it from the link provided below. We know that Google always brings fresh-designed wallpapers in their latest Operating System and pixel series. For now, we have only one wallpaper, and as soon as we get more images we will share them with you. You can also download Google Pixel 6 stock wallpapers from our wallpaper section.
Download Android 12L Stock Wallpapers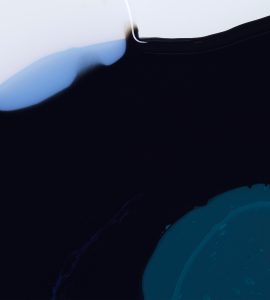 Download Android 12L Stock Wallpapers
The user interface has been designed for the bigger displays which bring improvements for notifications, quick setting, lock screen, home screen, and recent overview, and so on. Additionally, Android 12L includes a new taskbar to enhance significant multitasking. It will provide you instant access to open your favorite apps and you can easily switch them, just like Chrome OS and desktop systems. You will be able to drag and drop an application during the split-screen mode.
If you liked this wallpaper, share this article with your friends and family members. To download more stock wallpapers of Android smartphones, whether new or older which refresh your mind so go to our wallpaper section. In the wallpaper category, there are a lot of options, just choose and download them for free.